Fort Bend Parkway Segment B-2 Extension
During the first quarter of 2019, Fort Bend County Toll Road (FBCTRA) has been reviewing and updating its list of future capital improvement projects.  One of FBCTRA's major projects is a four-phase, multi-year project that connects Fort Bend Parkway at Sienna Parkway (where it terminates currently) to the Grand Parkway west of the Brazos River.  The first phase, Segment B-1, which spans from State Highway 6 to Sienna Parkway, opened for traffic in 2012. FBCTRA will begin preparing the right of way for the next segment of the Fort Bend Parkway expansion in the summer of 2019.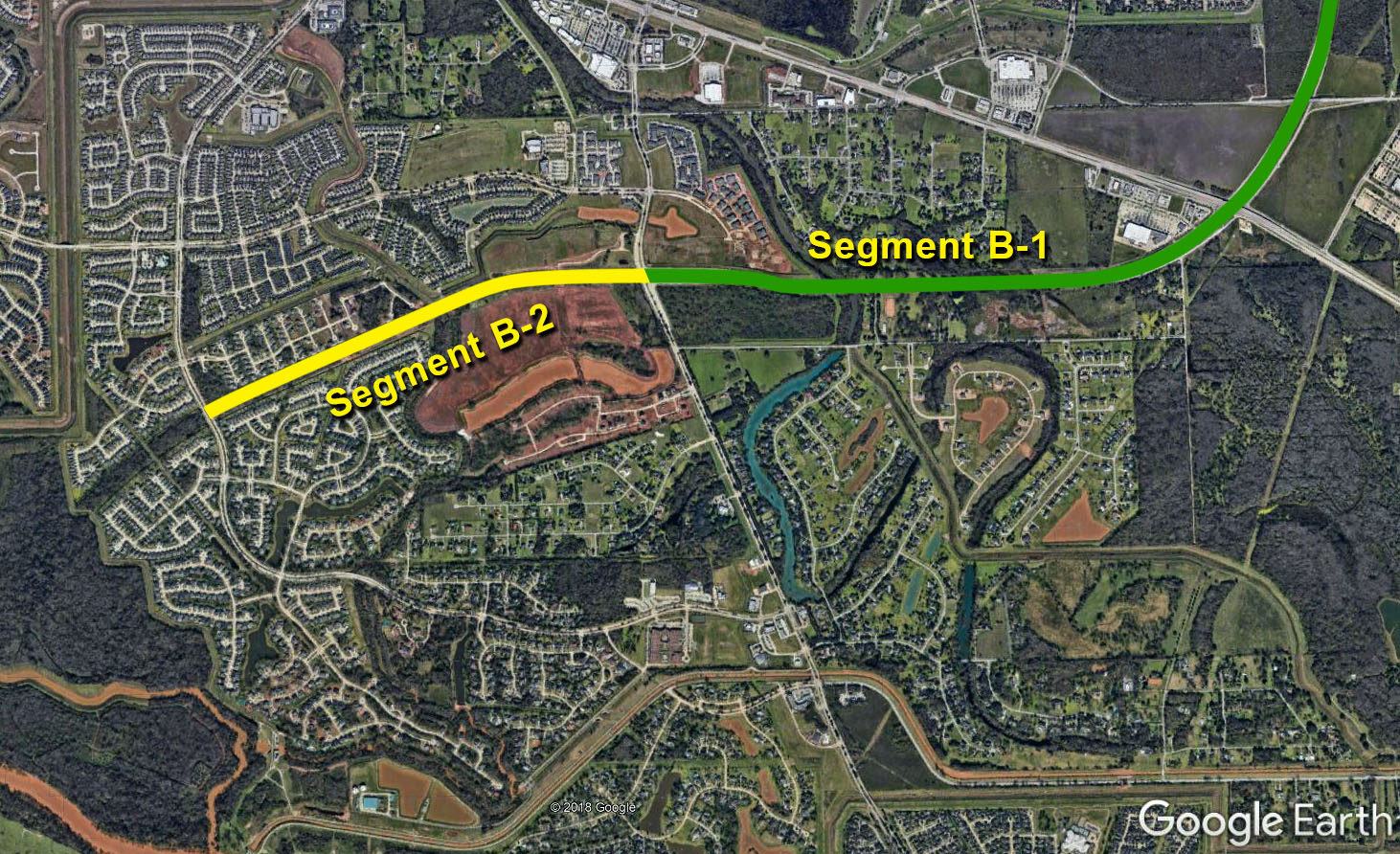 Segment B-2 will be four-lanes and will extend the Fort Bend Parkway over Sienna Parkway to Sienna Ranch Road. The segment will include a northbound exit ramp and a southbound entrance ramp at Sienna Parkway. It will also include a northbound entrance ramp, a southbound exit ramp, and a signalized intersection at Sienna Ranch Road.
Design work for Segment B-2 is schedule to begin in 2019 and be completed in 2020. Construction of the overpass and roadway is scheduled to begin in 2021 and will take 16 to 20 months to complete. Segment B-2 is scheduled to be opened in late 2022 or early 2023.
The Fort Bend Parkway has a rich history that goes back to the early 1960s when it was first planned as the "Bay City Expressway". The Fort Bend Parkway first appeared on TxDOT maps in 1961 and the first right of ways for the road were obtained in the 1970s. With a lack of funding to construct the parkway a group of property owners formed a road district in the 1980s to attempt to raise the needed funds. The Fort Bend Country Toll Road Authority was formed in 1996 and took ownership of the project. Finally, in 2004 the first segment of the Fort Bend Parkway was opened to traffic.
Currently there is no specific timeline for the construction of Segment C-1, from Sienna Ranch Road across the Brazos River to FM 2759, or Segment C-2, from FM 2759 to the Grand Parkway.
Segment B-2 @ Sienna Ranch Road Rendering